Colorado River Full Day Trip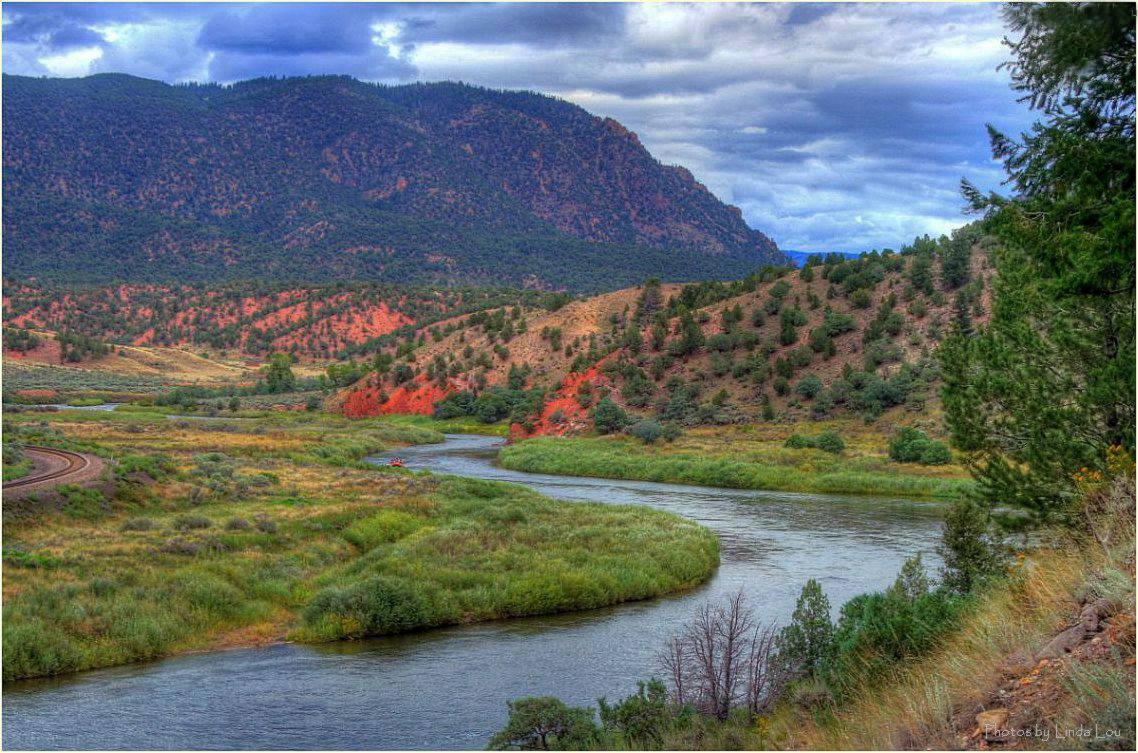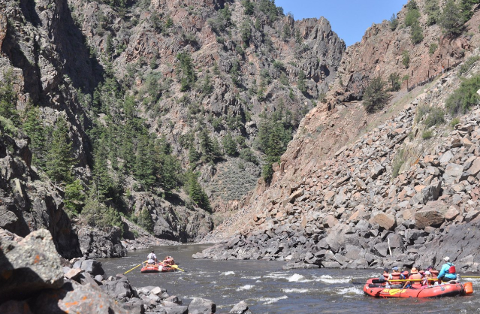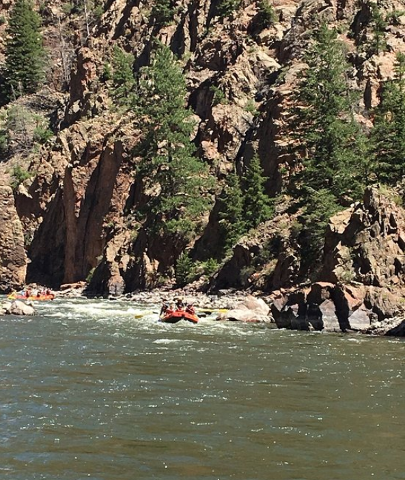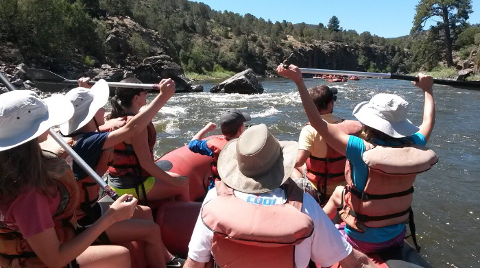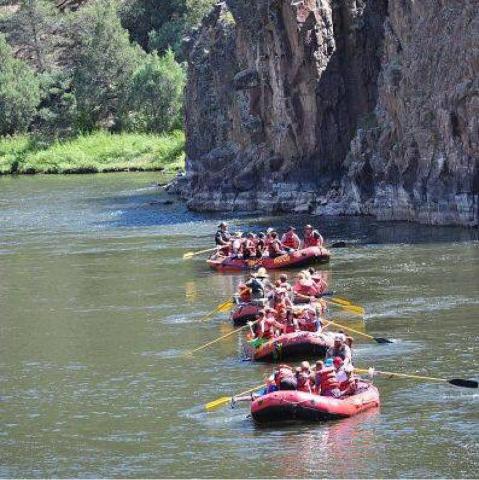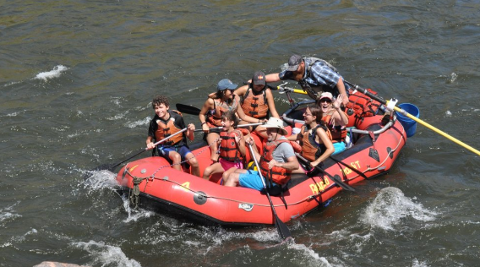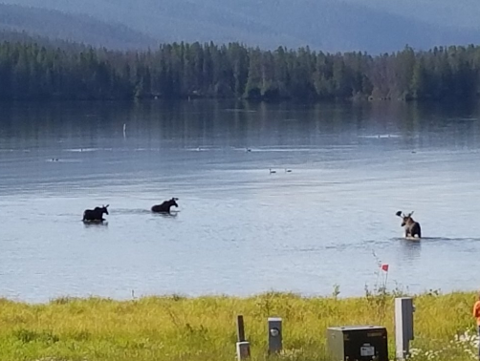 Duration: 1 Days (approx.)
Location: Estes Park, Colorado
Note: Trip duration includes drive time to the river in air conditioned passenger vans, safety orientation, rafting for 4-5 hours (depending on water flows), and drive back to Estes Park. All participants must be at least 7 years of age and weigh at least 50 pounds.
Full Day Trips
You've probably seen the Colorado River and Rocky Mountain National Park featured on television - now you can experience them yourself!
The experience begins in Estes Park early in the morning with a drive over scenic Trail Ridge Road through beautiful Rocky Mountain National Park. Trail Ridge Road is the highest continuous paved road in the United States. We'll take you up to 12,183 feet for spectacular views and cross the continental divide to the western slope.
Where else can you see SNOW and go rafting in the same day?
When we arrive at the river, grab a paddle to help guide the raft and get into the action. Or if you prefer, the guide will do the work for you. After all, it's YOUR vacation! The Full Day on the Colorado River offers a moderate whitewater trip suitable for the first time and experienced rafter. From the exciting deep canyon rapids to the relaxing scenic floatwater stretches, this trip has it all. Some enjoy it so much they come back to float with us each season and bring their friends.

We raft a 12 mile stretch of scenic float water, encounter some class II and III rapids like Needles Eye and Yarmony, float by a natural hot springs*, as well as some 100+ year old miner cabins. We are on the water 4-5 hours and stop for a picnic lunch. A riverside deli-style buffet and beverages are provided.

We provide transportation from Estes Park so everyone can enjoy the scenery, or you can choose to meet us at the river launch site.

If you have the time, those who do both of our trips prefer the Full Day Trip.
These trips usually run early June through the end of August. This can vary with river conditions.

Price
$120 per person includes transportation from Estes Park
(prices include all taxes and fees)

You can pay that for just a tour of Rocky Mountain National Park!
All participants must be at least 7 years of age and weigh at least 50 pounds

Cancellation Policy:
We go rain or shine - weather can be different on the river than it is in Estes Park. We take payment at time of reservation. We run at capacity most of the season and turn away others to hold the space for you. We reserve the space for you - you in turn agree to pay for the trip. All money is fully refundable if we are advised of the cancellation at least 7 days prior to the trip.
Within 7 days of the trip, we are happy to refund your money if given enough advance notice to resell the space. Trips resold within 7 days will be refunded minus a $5.00 processing charge per participant. No refund applies if the space is not resold before the trip.

Absolutely no refunds if you just do not show up for the trip. We turn away others to hold the space for you. Additionally, drivers, guides and meals are prearranged based on your being on the trip. These costs cannot be recouped. Thank you for understanding.

Every participant is required to sign a waiver before being allowed to raft.